У нас на работе заметили удивительную похожесть китайского павильона на Экспо 2010 на павильон с Экспо 1967 года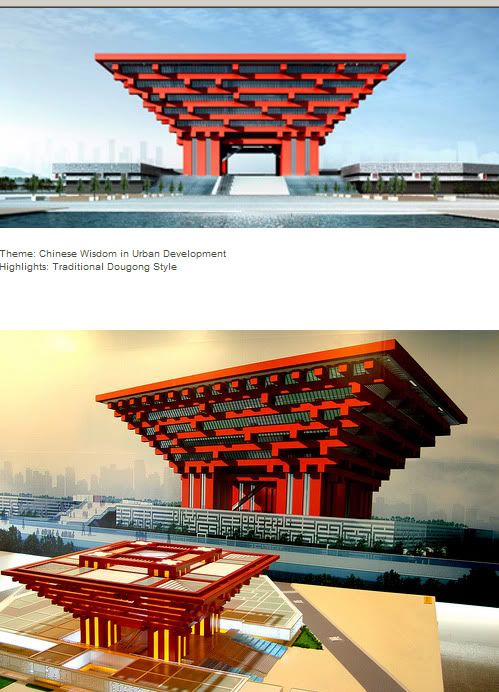 на что, тут же было замечено местным китайцем-архитектором, что тема перевернутого зиккурата не зарезервирована и
многократно использовалась,








А также просвятил нас, что крыша китайского павильона основана на конструктивной традиции

'dougong or brackets" которая известна более 2тыс. лет

The dougong style features wooden brackets fixed layer upon layer between the top of a column and a crossbeam. This unique structural component of interlocking wooden brackets is one of the most important elements in traditional Chinese architecture.

In the spring and Autumn Period (770-467 BC), dougong was widely used. After the Song Dynasty (960-1279), the bracket sets got more ornamental than structural while used in palatial structures and important religious buildings.







http://en.wikipedia.org/wiki/Dougong

http://www.chinainfoonline.com/ChineseArchitecture/Dougong_Brackets.htm