Regence sets


Я в шахматы не играю, играла когда-то в детстве с отцом, и мне это не особенно нравилось. Давно это было. Я уже и правил не помню.
Наверное не хватает мне логики и концентрации. Впрочем я и за карточным столом в Лас Вегасе утерпела только минут 20, а потом стала отвлекаться и рассматривать людей.

Поэтому я отношусь к шахматам просто как к произведению искусства.
С художественной точки зрения шахматная фигура – это миниатюрная скульптура.
Впрочем, это тема совершенно неисчерпаемая, а мне просто попались на глаза несколько интересных экземпляров.





The Skeleton Key Chess Set uses actual brass keys as pieces, each one 'locking' into place as they move from square to square.





3D шахматные фигуры





Salt-and-pepper chess set at the Oregon Culinary Institute.


Hardware Chess Set | Cool Material
Typographic Chess Set | Cool Material

Klaus Voormann designed this chess set for Ringo Starr










THE ART OF CHESS
Presented by SAATCHI GALLERY





Wobble Chess Set
By Adin Mumma for Umbra


Log Chess Set
Charles O. Perry Chess Set Puzzle
Mid-Century Modern Extruded Aluminum Chess Set by Alcoa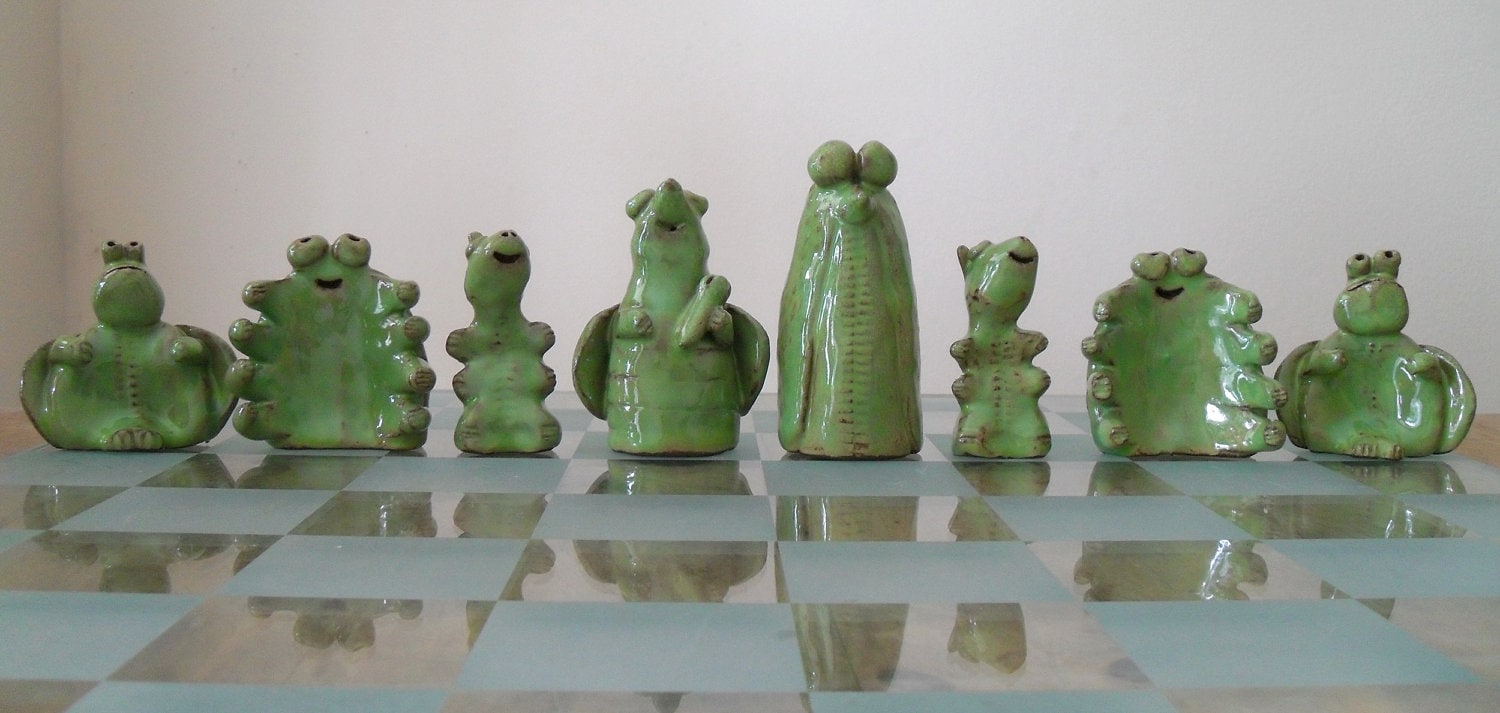 Garden Creatures Chess
Lotus Carved Bud rosewood 5.5" chess set











Шахматные фигуры: красота и практичность

x