5 Музеев Северной Америки
| | | | | |
| --- | --- | --- | --- | --- |
| Morgan Library, New York. | Brooklyn museum, New York | Royal Ontario Museum, Toronto, Canada | Art Gallery of Ontario, Toronto, Canada | Gardiner Museum Of Ceramic Art, Toronto, Canada |





Реконструкция Библиотеки Моргана (Morgan Library)
2006
New York

Архитекторы
Paratus Group-Project director
Renzo Piano Building Workshop - Design architect
Beyer Blinder Belle Architect & Planners LLC - Executive architect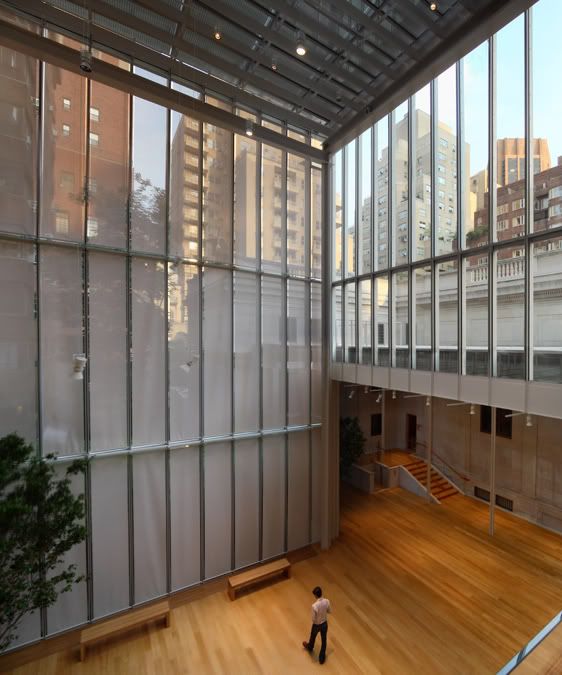 Copyright © Liao Yusheng.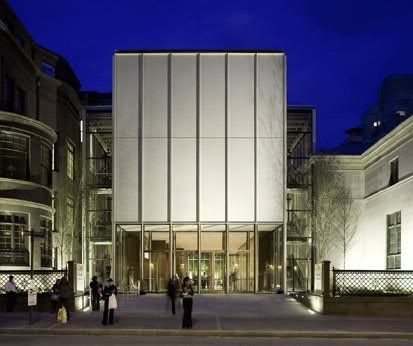 source1
source2
source3


Реконструкция Бруклинского Музея (Brooklyn museum )
2004
Brooklyn, New York

Архитекторы
Polshek Partnership Architects


Model photo: © Jock Pottle/Esto

source


Реконструкция Королевского Онтарийского Музея
(Royal Ontario Museum - ROM )
2007
Канада, Торонто

Архитектор
Studio Daniel Libeskind
Bregman+ Hamann Architects



Image http://www.forgeryleague.com/blog/entry/80_rom_ocad/
до реконструкции - Walker Terrace, пристройка 1980 года


Image from Daniel Libeskind Architects 3 May 2007

Image: Studio Daniel Libeskind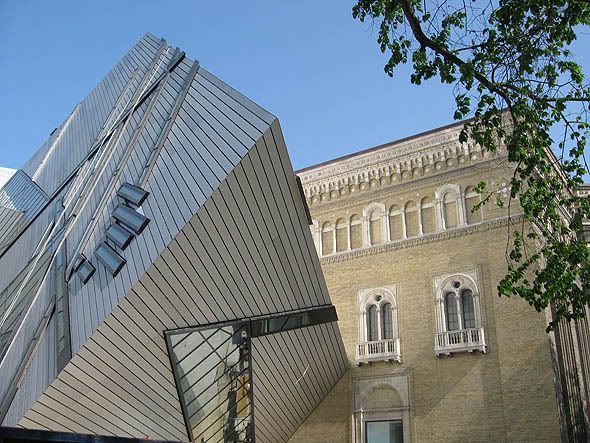 View South from Bloor St. of the Michael Lee-Chin Crystal, old and new museum wings.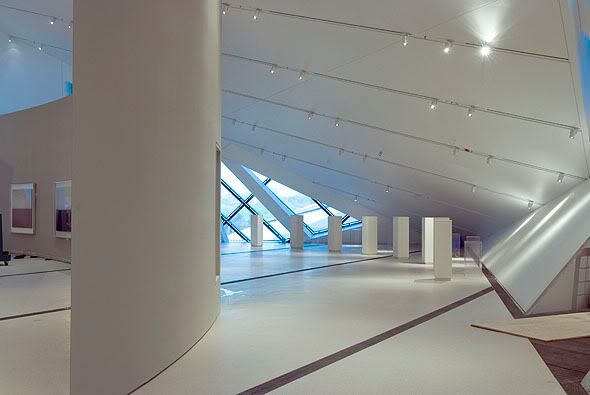 The Institute for Contemporary Culture, Level 4.



Image from here
North East view from inside the Jim and Louise Temerty Galleries of the Age of Dinosaurs before installation, Level 2.
source1
source2


Реконструкция Онтарийской Галлери Искусств
(Art Gallery of Ontario - AGO)
2007
Канада, Торонто

Архитектор
Gehry International Architects, Inc.



Здание до реконструкции



Image from here



Image from here
Макет



© Gehry International, Architects, Inc.
Северный фасад


Реконструкция музея керамики
(Gardiner Museum of Ceramic Art)
2005
Канада, Торонто



Images from here


Update: Architectural Record о музеях http://archrecord.construction.com/projects/bts/archives/Museums/
Кросс-пост mcm_arch и в contemp_arch